Staff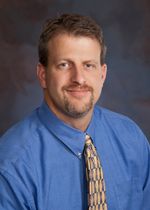 Scott Johnson PT, OCS
Scott graduated from the University of South Dakota in 1992. From there he went on to the University of Minnesota to pursue a graduate degree in Exercise Physiology. While in graduate school he worked in a muscle physiology lab performing cellular research studying the effects of aging and inactivity on skeletal muscle. Following a Master's degree in Exercise Physiology, he completed his program in Physical Therapy in 1998.
Scott started Institute of Physical Medicine & Sports Therapy, Inc. in 2003 to provide a center for excellence in physical therapy. Scott has had extensive post-graduate training from several programs and numerous other courses. He is a board certified clinical specialist in orthopedic physical therapy. He is trained and certified to perform trigger point dry needling as well high velocity low-amplitude manipulation techniques to the spine and extremities.
Scott and his wife live in Windsor where they are raising their four boys. He enjoys attending local sports events and spending time in the mountains.

LaRae Sehr MS, PT
LaRae graduated in 1994 from Augustana College in Sioux Falls, South Dakota with a degree in Biology. She attended Physical Therapy school at the University of South Dakota where she graduated in 1996. Following graduation, she lived in Sioux Falls and worked in a large, multi-specialty clinic performing outpatient physical therapy.
In 2002, LaRae and her family moved to St. Cloud, Minnesota where she continued outpatient therapy in a private practice clinic. She relocated to Fort Collins in 2009. After taking some time away from physical therapy to raise her two children, she began practicing again in 2014.
Throughout her career, LaRae has continued to gain skills and experience through a wide variety of continuing education experiences. She has completed Graston Technique M1 training and is certified in trigger point dry needling. LaRae values the therapist/client relationship and takes time to listen to each patient in order to utilize a variety of methods to help people return to their optimal level of function.
LaRae is a wife, a mother to two children, and loves staying active with Crossfit, tennis and running.

Thomas "Ty" Lollis PT, DPT
After earning a Bachelor's of Science Degree in Health and Exercise Science at Colorado State University, Ty received his Doctor of Physical Therapy degree from the University of Colorado Anschutz Medical Campus. While studying at CSU, he recovered from several sports related injuries and developed a love for the human body and it's healing processes. This is also where he met his future wife, Karen.
Ty's areas of interests include orthopedics, post-op rehab, and sports medicine. He has completed advanced training in vestibular disorders and the treatment of temporomandibular joint dysfunction. He is a certified Vestibular Rehab specialist through The American Institute of Balance. This certification includes vestibular and balance disorders including BPPV, whiplash and concussion trauma, migraines, neurologic, otologic and cervicogenic related issues.
When not practicing physical therapy, Ty enjoys hiking Colorado's 14'ers, vehicle restoration, and family time with his wife, two sons, and daughter.